Professor John Galloway is committed to research surrounding the contemporary history of medicine. His aim has been to study innovation in medicine and healthcare in relation to, the part played by those who provide care and the types of organisations which play a role in their development. Professor Galloway's has set out to review and analyse the nature of biomedical innovation based partly on verbatim records and material of the Witness Seminar Programme (WPS). The purpose of this is to learn lessons from the past as a means of providing a guide to the future. This is done through analysing the natural history of health research and what they have leaded to in terms of health and healthcare.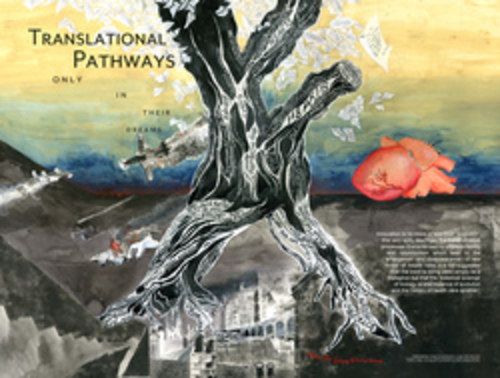 Witness Seminar Programme
The Witness Seminar Programme (WSP) is used as a source of natural history. The WSP is run by the history of Twentieth century medicine group at the Wellcome Trust centre for the History of Medicine at the University College London (UCL). Started in 1993 by Dr E.M. (Tilli) Tansey, then of the Wellcome trust, these are meetings to which key participants in events of historical significance in recent biomedicine come together to discuss, argue, agree or disagree about what happened and why. Witness seminars have been held on a variety of topics such as, Maternal Care; Leukaemia; Innovation in Pain Management; and the Medicalization of Cannabis.A range of academics and other interested individualsparticipate in these meetings, which are recorded, edited and published.
Funding
Professor Galloway supports his projects on grants from the National Endowment for Science, Technology and the Arts (NESTA). Nesta is an independent charity which provides investments and grants which mobilize research. This charity is registered in England and Wales with the charity no. 1144091 and in Scotland with no. SC042833.
Links to sites related to Innovations in Healthcare
For more information on witness seminars and access to the online archive can be found at:
UCL Centre for History of Medicine: http://www.ucl.ac.uk/histmed/
Wellcome Library: http://wellcomelibrary.blogspot.co.uk/2010/10/witness-seminars-archival-material.html
Nesta: http://www.nesta.org.uk/home1